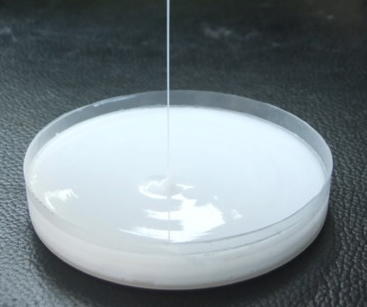 Nano Technology Based Silicone
Chemical nature : Hydrophilic silicone emulsion
Appearance : Clear liquid Active
content : %17±1 pH : 5.0±1
Solubility : Readily soluble in all proportions of water
Properties
VeraSil BOB 10 is a specially formulated hydrophilic silicone emulsion used for every type of cotton, cotton-synthetic fabrics especially for terry towel and bathrobes.
VeraSil BOB 10 gives high hydrophilic and softness properties to the fabric.
VeraSil BOB 10 gives slippery effect, bulky handle and fluency to the fabric.
The fabric can be re-dyed after the application of VeraSil BOB 10.
VeraSil BOB 10 brings sewing ease and doesn't cause yellowing.
VeraSil BOB 10 can be used in the same bath with both the cationic and non-ionic materials.
VeraSil BOB 10 reduces pilling formations; increases softness, anti-creasing properties and durability to washing and dry cleaning; prevents electrification.
Download PDF